Perfumed Sandalwood Crush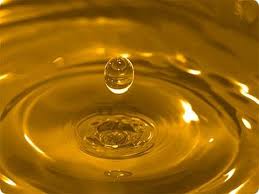 Before Srila Prabhupada left India for America in 1965, he lived in Vrindavan, lord Krishna's birthplace. When he visited the S.K. Joshi family in their Vrindavan home, Mrs. Joshi frequently served him this beverage in the late afternoon. She explained that this recipe originated from the famous Radha Ramana Temple of Gopal Bhatta Goswami in Vrindavan and was centuries old. This exotic beverage, known for its cooling effect on a scorching afternoon, can be served on its own or with cut seasonal fruits.

Pure sandalwood is sold in small bars –about 1 ½ inches (4 cm) diameter and 3-4 inches (7.5-10 cm) long. You will have to saw or chip off slices to make an infusion. Alternately, use sweetened sandalwood syrup, but eliminate the sweetener entirely or reduce it as desired. Both sandalwood and its syrup are available at Indian grocery stores. Camomile is a pleasant alternative.
Preparation time (after assembling ingredients): about 30 minutes
Infusion tine: 6-8 hours or overnight
Chilling time: several hours
Ingredients
• Green cardamom pods – 12
• Slices of pure sandalwood or ½ cup (120 ml) sandalwood syrup – 3 quarter-sized
• Spring or well water – 6 cups (1.5 liters)
• Strip of orange zest – 2 ½ * 1 –inch (6.5 * 2.5 cm)
• Strip of lime zest – 1 ½ *1-inch (4 * 2.5 cm)
• Sugar candy, crushed, Or gur (100-115 g) – 2/3 – ¾ cup (140-165 g)
• Dried malati or camomile flowers – 3 tablespoons (45 ml)

Preparation
1. Combine the cardamom pods, sandalwood slices, if using them, and water in a saucepan and bring to a boil. Reduce the heat to the lowest possible setting, cover, and let it steep, without simmering, for 25 minutes. Remove the pan from the heat, cover with a tea towel, and set aside in a cool place to infuse flavors for 6-8 hours or overnight.
2. Strain into a clean pan. Bring to a near boil, turn off the heat and add the remaining ingredients. Cover and steep for 5 minutes. Strain and cool to room temperature. If you are using sandalwood syrup, stir it in. Chill well. Serve in goblets over crushed ice.

Makes
About 2 ½ pints (1.5 liters)

By Yamuna Devi Dasi