Recent Posts From
All Categories
Cakes
Grain Dishes
Snacks
Sweets
Vegetable Dishes
Popular Posts
All Time
Ingredients •½ C olive oil •½ Tsp yellow asafetida powder •1 stalk of celery chopped •½ cabbage chopped •¾ C shredded carrots...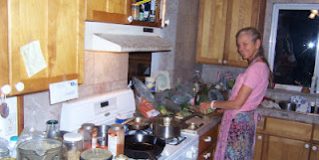 "Hare Krishna Food" "Hare Krishnas have the good food. I learned that right away." Mathura is helping shovel a load of mulch out of my truck. It's a beautiful Spring...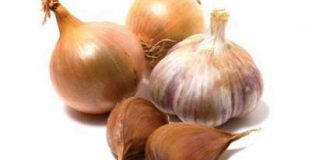 The Malhotras are the owners of Weikfield Products food company, which was established twenty years ago. They have a very large modern house, Malhotra Bhavan, situated on several acres of well kept...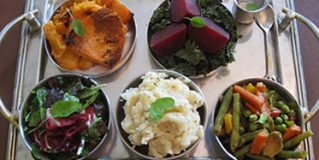 At a recent hearing about gun control legislation in Hartford, Connecticut, Mark Mattioli, whose 6-year-old son James was killed at the Sandy Hook Elementary School, urged lawmakers to...