Banana Cake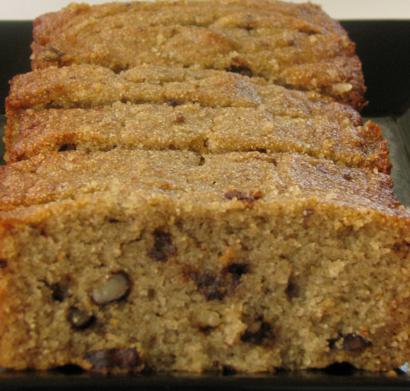 Ingredients
• Ripe banana mashed – 1 cup
• Rava – 1 cup
• Butter (melted) – ¼ cup
• Baking powder – 1 tsp
• Sugar – ½ cup
• Cardamom – ½ tsp
• Chopped walnuts – ¼ cup
• Oil – ¼ cup
Preparation
1. Preheat the oven to 375 degrees.
2. Mix the Rava with sugar, cardamom, walnuts and baking powder.
3. Add melted butter, oil and mix well.
4. Then add the mashed banana and mix again for 10 minutes.
5. Place in the oven and bake for 30-35 minutes.
6. Be careful and keep a close watch after 25 minutes.
7. Check with a fork to see if properly baked, if the knife comes out clean then remove immediately.
8. If it is kept for a longer time, the cake becomes hard.
9. Allow cooling completely and then cut and serve.
Serves
4 Persons
By Bhaktin Shanti