Avocado Smoothie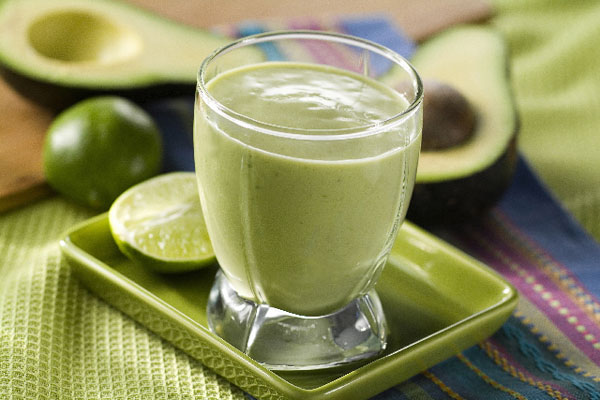 Ingredients:
• Sugar – 1⁄2 cup
• Water – 1⁄2 cup
• Ripe avocados, about 800g – 5 small or 2 large
• Iced water – 2–3 cups
• Sweetened condensed milk – 2⁄3 cup
• Crushed ice – 1 cup
• Extra crushed ice
• Extra iced water (optional)
Preparation:
1. Combine the sugar and 1⁄2 cup water in a small saucepan. Bring the syrup to the boil over moderate heat and simmer for 5 minutes. Remove the syrup from the heat and allow it to cool.
2. Cut the avocados in half and remove the stones with a sharp knife. Spoon the flesh into a blender or food processor, add the sugar syrup and 2 cups (500ml) iced water and blend to a smooth purée.
3. Add the condensed milk and ice and process again. If you find the consistency a little too thick for your taste, add a little more iced water and blend again.
4. Serve in tall, chilled glasses with the extra crushed ice.
Serves:
4–6 persons
By Kurma