Baked Butternut Squash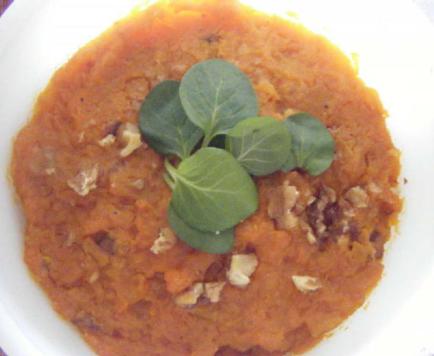 • 1 butternut squash, peeled, seeded
• 4 tablespoons (1/2 stick) butter
• 1- 1 ½ tsp salt
• ½ -1 tsp pepper
• ½ cup brown sugar
• ½ cup chopped walnuts
Preheat oven to 350°F.
Cut squash into thin slices and steam them in a big pot until
they are tender (20-25 minutes).
Cool slightly and mash flesh. Add butter, sugar, salt, and
pepper and mix well. Pour the mixture into a greased 9×13" baking
dish. Sprinkle squash with chopped walnuts and bake for 30 to 35
minutes.
8-12 servings
By Madhavi Devi Dasi