Bitter gourd with black bean sauce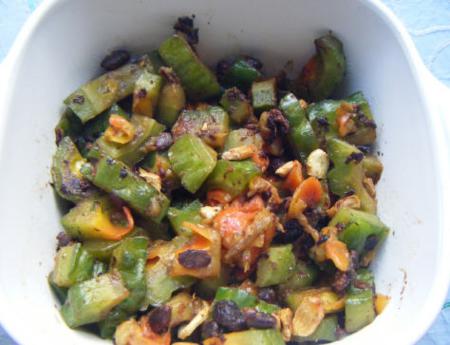 •1 Chinese bitter gourd (it is 6 times bigger than the Indian bitter gourd)
•2 tbsp black soy beans*
•½ tsp salt
•2-3 tbsp oil
1.Cut the bitter gourd into small pieces. Heat oil in the pan, add the black soy beans* and cook for a few minutes.
2.Add the bitter gourd pieces, salt, and cook for 5 minutes. Cover the pan and let it cook on low heat for another 10 minutes.
3.***You may use black bean sauce, black bean paste, or just fermented black beans (they are soy beans but black).
4.All of these ingredients can be found in an Asian market.
4-6 servings
By Madhavi Devi Dasi