Gooseberry Chutney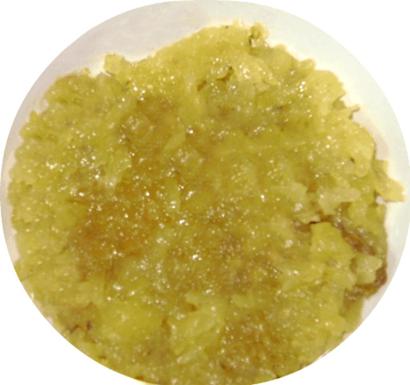 I have been told that gooseberries are not popular in America because they are not a good commercial crop. Evidently, they are susceptible to pests and nasty American gooseberry mildew. They are, nonetheless, available in the wilds –in damp woods, valleys and mountain regions fro Maine to Oregon, as well as at roadside stalls and co-ops in season. In India they are widely used, both ripe and unripe, in jams, chutneys and sweet syrups. This chutney resembles a preserve in texture but is characteristically Bengali in seasoning.
Preparation and cooking time: 10 minutes
Ingredients
• Gooseberries, stemmed and washed – 4 cups (1 liter)
• Water – ½ cup (120 ml)
• Sugar – 2-3 cups (425-635 g)
• Cayenne pepper – ¼ teaspoon (1 ml)
• Cassia or bay leaf – ½
• Piece of peeled fresh ginger root – ½ -inch (1.5 cm)
• Panch puran (optional) – ¼ teaspoon (1 ml)
• Salt – ¼ teaspoon (1 ml)

Preparation
1. Place the gooseberries in a 3-quart/liter heavy saucepan, add the water and bring to a boil over high heat. Add the remaining ingredients, reduce the heat, and simmer until the berries are cleat and the juice is thick, about 15-20 minutes.
2. Remove the pan from the heat and lift out the cassia or bay leaf and ginger with fork tongs. Cool to room temperature and serve as a sweet chutney, even as a jam or cover well and refrigerate for 2-3 days

Makes
about 2 ½ cups (600 ml)
By Yamuna Devi Dasi