Mixed Fruit & Carrot Juice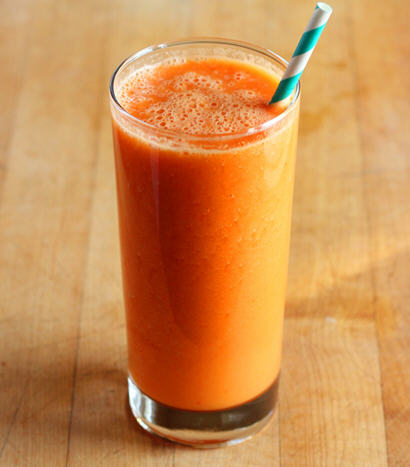 Ingredient:
Carrots 2 medium

Sweet lime 2 medium

Muskmelon 1/2

Apple 1 medium

Pomegranate seeds (anardana) 1/4 cup

Fresh mint leaves a few sprigs
Method:
(1) Scrape the carrots and cut them into batons. Peel the sweet lime, separate segments and remove seeds. Peel melon and chop roughly. Roughly chop apple.
(2) Put all these ingredients one by one in the mixer and blend. Add pomegranate pears and pour into serving glasses.
(3) Serve immediately garnished with a sprig of mint leaves.
By Neha Kaul