Paneer Cheese Coated Spices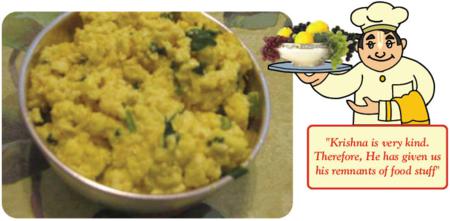 Ingredients
•Full cream milk…………………………4 litres
•Lemon juice……………………………..6 Tbsp
•Ghee/oil…………………………………1½ Tbsp
•Yellow asafetida powder……………½ Tsp
•Ginger and green chili paste………1½ Tbsp
•Turmeric powder………………………½ Tsp
•Red chili powder…………………..¼ Tsp
•Garam masala……………………..1 Tsp
•Chat masala…………………………¼ Tsp
•Salt……………………………………..1 Tsp
•Yogurt………………………………….½ C
•Chopped fresh
•coriander leaves……………………2 Tbsp
Preparation
1.Boil the milk in a heavy bottomed saucepan. When the foam rises, add the lemon juice and reduce heat to low. The paneer cheese will start to separate from the whey. If not, add a little more lemon juice.
2.Pour the solid paneer cheese and whey into a colander lined with double thickness cheese cloth. Gather the ends of the cloth and squeeze out the excess whey from the cheese. Place a heavy weight over the cheese for 15-20 minutes.
3.Take out the cheese from the cloth and break it in big pieces.
4.Heat ghee/oil in a pan over moderate heat. Add asafetida powder, ginger and green chili paste. Sauté for 1 minute. Add the turmeric and quickly add the cheese. Combine well to ensure that the spices coat the cheese evenly. Add the remaining spice powders and salt. Stir in the yogurt. Once the cheese is well mixed, remove from heat. Garnish with fresh coriander leaves.
Serves
5-6
By Anand Lila Devi Dasi