Pea and Broccoli Soup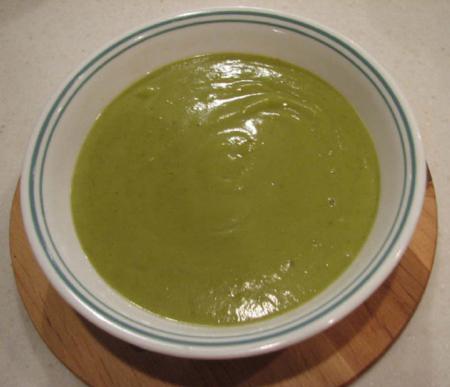 Ingredients
•1 stalk of celery, diced
•2 C potatoes, peeled and diced
•300g broccoli florets
•2 C peas
•1 bay leaf
•5 C vegetable stock/water
•2 Tbsp chopped fresh parsley
•1¼ Tsp salt
•½ Tsp ground black pepper

Preparation
1.Combine all the ingredients in a saucepan except the salt and pepper. Bring to the boil; simmer until the vegetables are tender. Or alternately, you can pressure cook the vegetables.
2.Discard the bay leaf. Puree the soup in a blender until smooth.
3.Return the soup back to the saucepan. Add the parsley, salt and pepper. Reheat gently. Serve this nutritious soup piping hot for chilly winter evenings.

Serves
4-6
By Anand Lila Devi Dasi