SIMPLE YEAST-FREE BREAD WITH BUTTERMILK AND YOGURT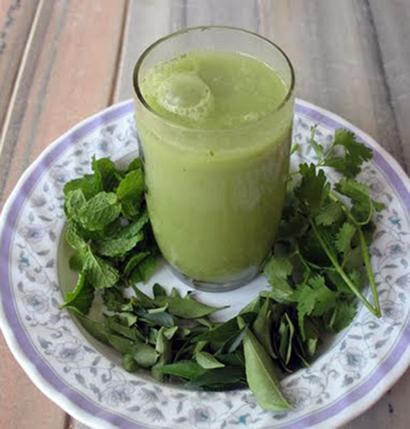 INGREDIENTS :
3 cups flour – spelt or mix of all-purpose flour with wholewheat flour half and half.
1 1/4 cup buttermilk
3/4 cup yogurt
4 tsp organic sugar
3/4 tsp corn starch.
1 tsp baking soda
1 tsp salt
1 Oz ( about 1/8 cup) raisins
Preparation time : 15-20 min
Baking time : 55-60 min
-Heat oven to 350°F
-Prepare 8inch × 4inch pan for bread: grease it and dust with flour put aside.
-To 3/4 cap of yogurt in measuring cup add buttermilk up to 2 cups level. And poor it in medium bowl and mix
-Add all dry ingredients EXCEPT flour in the same bowl and mix
-Add flour of your choice and mix
– Add raisins and mix.
-poor batter into the prepared pan for bread
-Bake for 55-60 min.
-remove from oven.
– let it cool for 10 min in a pan
– Flip bread into your hand then flip back into another hand in put it on cooling rack to cool.
Comes out perfect all the time.
Serves: serving size 2 slices. 6 servings
Chef : Yugala Priti DevI Dasi
A suggestion from the chef: This bread is great for tosts.
* Specifically it is very tasty when deeppened in soy milk with vanilla and fried on both sides in any oil, on medium heat, 2-3 min on each side, or until looks golden brown.
* The regular milk can be used also with the pinch of vanilla sugar.
* And it is even tastier when any sliced vegitarian or vegan cheese placed on a top while frying on a second side.