Sweet and Sour Tamarind Chutney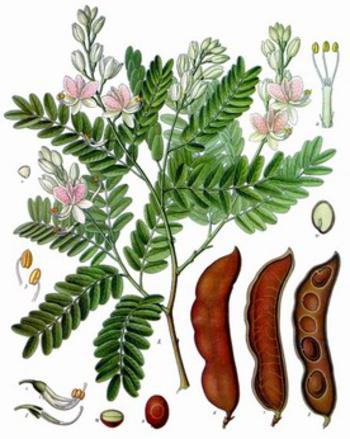 Ingredients
• Dried tamarind – 1/3 cup
• Dried dates – 3/4 cup
• Minced fresh ginger – 1½ tsp
• Fresh green chilies chopped – 1-2
• Sugar – ½ cup
• Salt – 1 tsp
• Garam masala – 1½ tsp
• Cayenne pepper – ½ tsp
Preparation
1. Soak the tamarind in 1 1/3 cups hot water for 1 hour. Soak the dates in ½ cup hot water for 1 hour. Place the soaked dates and their soaking liquid along with the ginger, the green chilies, and another cup water in a 2- or 3-litre saucepan. Bring to the boil, then cook, covered, over low heat for 15-20 minutes, or until the dates are very tender. Remove the saucepan from the heat.
2. Meanwhile, squeeze out all the soft pulp from the soaked tamarind, push and squeeze it through a sieve, reserve the puree and discard the stones and roughage. Combine the strained tamarind puree with the tender cooked dates and their cooking liquid in a food processor. Blend to a smooth puree.
3. Pour the puree into the rinsed out saucepan that held the dates. Add the sugar, salt, garam masala and cayenne pepper. Bring to the boil over a gentle heat, stirring to dissolve the sugar. Simmer the chutney for 5-10 minutes more, then allow it to cool to room temperature before serving. The flavours of this chutney improve as it sits.
By Kurma