Cultured Buttermilk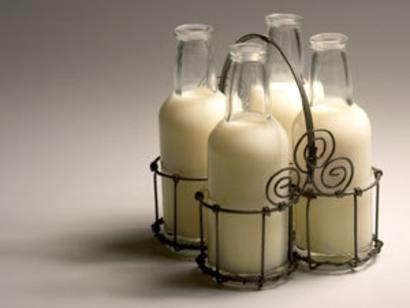 Ingredients:
• Fresh skim or low-fat milk – 4 cups (1 litre)
• Commercial cultured buttermilk – 3/4 cup (185 ml)
• Skim- or full-fat milk powder – 2/3 cup (165 ml)
Preparation:
1. Heat the milk over moderate heat in a heavy-bottomed 2-litre/quart pan, stirring constantly. Don't boil the milk; just heat it until it reaches 42°C/108°F. Remove from the heat.
2. Blend the buttermilk and milk powder in a blender or food processor until smooth.
3. Whisk the warm milk with the buttermilk and milk powder, until smooth. Immediately pour the mixture into an electric yogurt machine or wide-mouthed thermos and cover loosely.
4. Wrap the container in a thick towel or blanket and set aside at a temperature of about 26°C/80°F for between 8 and 16 hours or until it sets.
Note: Buttermilk can be refrigerated for up to 1 week.
By Bhaktin Priya: