Toasted Coconut Rice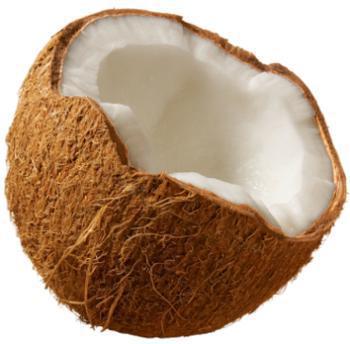 Ingredients
• Basmati or other long-grain white rice – 1 cup
• Water – 1 2/3-3 cups
• Salt – ¾ tsp
• Cinnamon stick – 1½-1 inch (4 cm) piece
• Cloves – 1½-1 inch (4 cm) piece – 6 whole
• Ghee or coconut oil – 3 tbsp (45 ml)
• Fresh coconut peeled and cut into slices 1/8 inch (3 mm) thick and ½ inch (1.5 cm) long – ¼
• Cumin seeds – 1 tsp
• Black mustard seeds – ½ tsp
Preparation
1. If basmati rice is used, clean, wash, soak and drain.
2. Bring the water to a boil in a heavy 1½-quart/liter nonstick saucepan over high heat. Stir in the rice, salt, cinnamon stick and cloves. When the boiling resumes, reduce the heat to very low, cover with a tight-fitting lid and gently simmer without stirring for 20-25 minutes or until the rice is tender and fluffy and the water is absorbed. (You may wish to cook your rice in lots of water and drain it – your choice, says Kurma).
3. Remove from the heat and let the rice sit, covered for 5 minutes to allow the fragile grains to firm up.
4. In the meantime, heat the ghee or oil in a small frying pan over moderate heat. Stir-fry the coconut strips until golden brown. Remove with a slotted spoon. Toss in the cumin seeds and black mustard seeds and fry until the mustard seeds turn gray and sputter and pop. Pour this seasoning into the rice, add two-thirds of the fried coconut, gently mix and remove the whole cloves and cinnamon stick.
5. Serve: spoon the rice onto a serving platter and garnish with the remaining fried coconut.
By Kurma