Tomato Rice with Herbs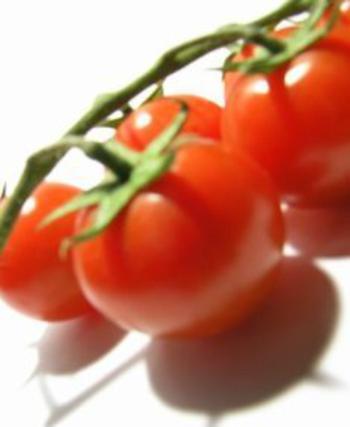 Ingredients
• Basmati or other long-grain white rice – 1 cup
• Water – 1 3/4 cups
• Salt – 1 tsp
• Paprika – 1 tsp
• Tomato paste – 1 tbsp
• Fresh basil leaves, chopped fine – 2 tbsp
• Olive oil – 2 tbsp
• Yellow asafoetida powder – 1/2 tsp
• Firm tomatoes, cut into 1.25 cm (1/2-inch) cubes – 1 cup
• Finely chopped fresh parsley – 2 tbsp
Preparation
1. Wash, drain, and dry the rice.
2. Bring the water, salt, paprika, tomato paste, and basil slowly to a boil in a 2-litre/quart saucepan over moderate heat.
3. Heat the olive oil in a non-sticking 2-litre/quart saucepan over moderately low heat. Saute the asafoetida in the hot ghee. Add the rice and stir fry for about 2 minutes or until the rice grains turn whitish.
4. Pour in the boiling water. Stir, raise the heat to high, and bring the water to a full boil. Immediately reduce the heat to low, cover with a tight-fitting lid, and gently simmer, without stirring, for 15 – 20 minutes or until all the water has been absorbed and the rice is tender and flaky.
5. Remove the rice from the heat and allow it to steam for 5 minutes with the lid on. Finally, fold in the tomatoes and fresh parsley and serve immediately.
By Kurma