Zardha Pulav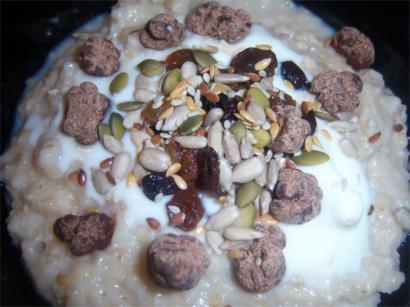 Ingredients
• Basmati rice – 1 cup
• Cardamoms – 2 or 3
• Pure ghee – 2 tbsp
• Kesari powder – ¼ tsp.
• Milk – ¼ cup
• Water – 1 ½ cups
• Sugar – ½ cup
• Peeled almonds – 5
• Pistha – 1 tsp.
• Melon seeds – 1 tsp.
• Broken walnuts – 1 tsp.
• Candied cherries – few
• Seedless dates – 3
• Rose water – 1 ½ tsp.
• Sweetless khova – 100 gm
• Castor sugar – 2 tsp.(powdered)
Preparation
1. Wash and soak rice for half an hour.
2. Heat ghee in a heavy bottomed vessel, add cardamoms and fry for a minute.
3. Add 1 ½ cups of water with kesari powder; when it starts boiling add rice and hot milk.
4. Close the vessel and cook on low flame till rice become tender.
5. Make a thick sugar syrup by dissolving it in ⅓ cup of water and boiling it.
6. Crumble khova and mix castor sugar, rose water, finely chopped nuts and dry fruits.
7. When rice is cooked and moisture is evaporated add sugar syrup and khova mixture.
8. Mix gently and cook in low flame for 5 to 10 minutes till moisture dries up.
9. Arrange in a serving plate and serve.
Serves
2 Persons
By Bhaktin Pooja