Pineapple Chutney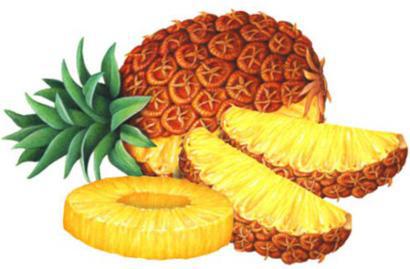 Ingredients
• Ghee (or oil) – 3 tbsp
• Cumin seeds – 2 tsp
• Broken dried red chilies, sliced fresh chilies, or as desired – 4
• Sweet and ripe pineapple, peeled, cored and diced – 1 large
• Ground cinnamon – 1/2 – 1 tsp
• Ground cloves – 1/2 tsp
• Raw sugar – 2/3 cup – 1 cup (depending on the size of the pineapple)
• Raisins – 1/3 cup
Preparation
1. Heat the ghee or oil in a 2-quart/litre heavy-based saucepan over moderate heat until it is hot but not smoking.
2. Saute the cumin seeds in the hot ghee until they slightly darken. Add the chilies and cook until golden brown, or aromatic using fresh chilies.
3. Add the pineapple pieces, ground cinnamon, and cloves. Gently boil the chutney, stirring occasionally, over moderate heat until the pineapple becomes soft and the juice evaporates. Stir constantly as the preparation nears completion. This stage can take some time since pineapple does not easily break down.
4. When the saucepan is dry and the pineapple starts to stick on the bottom, add the sugar and raisins and cook until thick and jam-like. Serve at room temperature.
By Kurma