Coriander Mix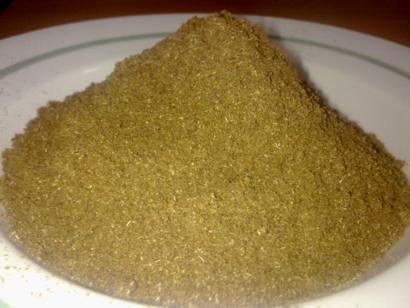 Ingredients
• Coriander powder
• Coriander seeds – 1 cup
• Red chilies – 20
• Tamarind – small gooseberry sized
• Black gram dhal – ¼ cup
• Salt – as required
• Curry leaves – 2 tbsp
Preparation
1. Heat little oil, fry red chilies, coriander seeds and black gram dhal till brown in color.
2. Add curry leaves, at the end and fry for one or two minutes, in low flame.
3. When it cools down, powder everything together.
4. At the end add tamarind, salt.
5. Pound again till everything is mixed well.
Serves
2 Persons
By Bhaktin Sushma