Home made Chocolate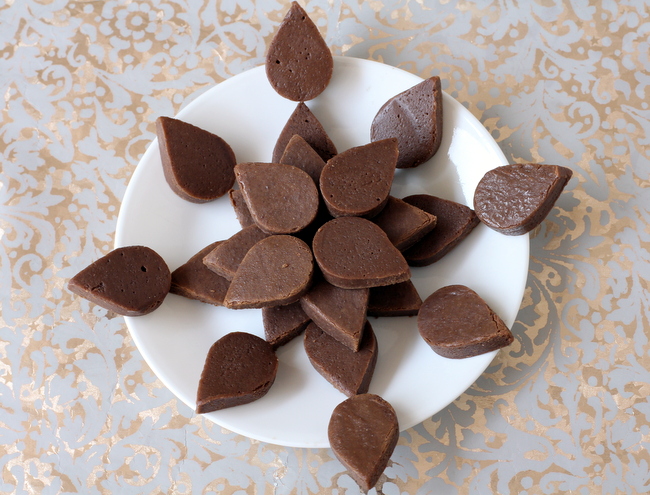 Ingredients – 
Weickfield cocoa powder or Hershey's cocoa powder – 100 gms
Melted butter – 6 table spoon,
Milk Powder – 4 table spoon,
Powder sugar or Icing sugar – 6 table spoon,
Nuts and Raisins for garnishing,
and Chocolate molt as a container.
Method – 
1. Take a mixing bowl, pour the melted butter,cocoa powder,milk powder, icing sugar and blend it.
2. Blend until you get a thick batter.
3. There after mix the crushed nuts and again mix the batter.
4. After that brush butter in the sides of chocolate molt or chocolate container And pour the mixture.
5. Garnish with raisins, You can also add berries or cheries.
6. Frezz it in the deep freezer for 2-4 hours.
After the time period you will get yummy home made cholocates..now serve it to Lord Gopala with Basil leaf.
By Bhaktin Arpita