Home-Made Idli Batter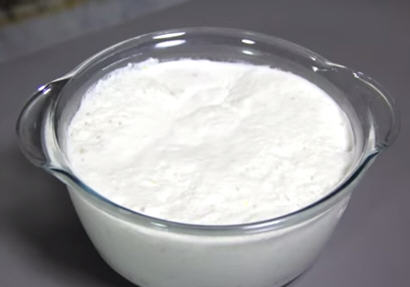 Ingredients
. Rice – 3 Cup
. Urad Dal – 1 Cup
. Meethi Dana – 2 tsp
Preparation
1. First wash the black gram and rice propely.
2. The water should be double the quantity of gram and rice.
3. Now soak them in water for 4-5 hours.
4. Along with black gram, soak the fenugreek seeds as well.
5. After Soaking, the black gram and rice, Now we will grind them for the better.
6. First grind black gram in a grinder. Add water to it, as we have to make a paste.
7. don-t prepare a very thin paste of rice. Add water to this as well and grind.
8. Now mix the paste of rice and black gram together.
9. The batter should not be too dilute.
10. If the batter is too dilute, then it will not ferment properly.
11. Now Cover the vessel and keep it in a warm place to ferment for whole night.
12. On next morning mix the batter well before finally making the idli or dosa.
13. Store the batter in the refrigerator and use for about 4-5 days.
By Bhaktin Archana