Masala Uttapam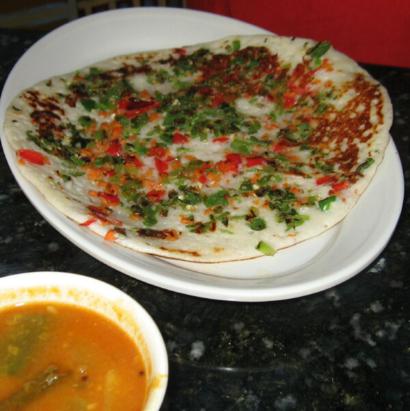 Ingredients
• Dosa batter
• Tomatoes – 2
• Green chilies  – 3-4
• Salt – as per taste
• Peas – ¼ cup
• Coriander
• Butter/Oil –  3-4
Preparation
1. Cut tomatoes into small pieces.
2. Chop chilies and mix all the three with a little salt.
3. Spread the batter on a non stick pan and sprinkle mix masala over the batter.
4. Add some peas over the batter.
5. Apply butter or oil and roast on both the sides.
6. Garnish with fresh coriander leaves.
Serves
2 Persons.
Bhaktin Malathy