Whipped Cream Icing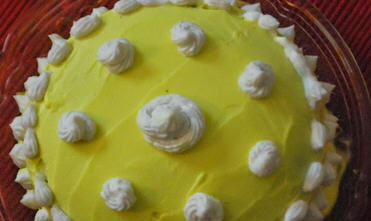 Ingredients
•Heavy whipping cream – 1 cup
•Icing sugar -1-2 tablespoons (adjust according to taste)
•Vanilla essence – a few drops
•Edible food color (if required)
Preparation:
1. Make sure that you use chilled heavy whipping cream as it is the best to be used to get the desired texture of the icing.
2. Keep the bowl in which you are planning to whip the cream and the whisker inside the freezer section of the refrigerator. 
3. Now, pour chilled heavy whipping cream inside the chilled bowl. 
4. You can keep some ice cubes in another bowl right below this one so that it keeps the cream cold. 
5. Now, start beating cream using the whisker. 
6. It will take around 6-8 minutes to start getting stiffer. When you start seeing peaks forming, add icing sugar and vanilla essence. 
7. Now keep it the freezer for another 2 minutes. 
8. After 2 minutes, take it out and whip again. 
9. Now you will see it starts forming stiffer peaks. Add edible food color (if required) and mix well. 
10. It is ready to be used for cakes, pastries and cupcakes. 
11. If you have excess whipped cream left, keep it in the freezer. It can last for around 2 days. Take it out 5-10 minutes before using. 
12. Heavy whipping cream is available in the markets. I use the cream that comes with a name "Rich's whip topping". 
13. I am adding a tutorial on how to put icing on a cake. Use a spatula dipped in warm water to flatten the edges. Keep practicing and you will become perfect one day. Since my cake is flatter on the top so I am using it as it is to ice, but for other cakes, you have to scrap off the uneven portion on the top of the cake that develops due to baking and then invert the cake then you will get a flat surface to put icing on.
14. The piping bag and nozzles for various decoration designs are easily available in the market or online. 
15. Whipped cream icing can be used as a topping for cakes, cupcakes, cookies, pastries, milkshakes etc. 
16. Happy icing 🙂
By Bhaktin Meena