Home-made Yogurt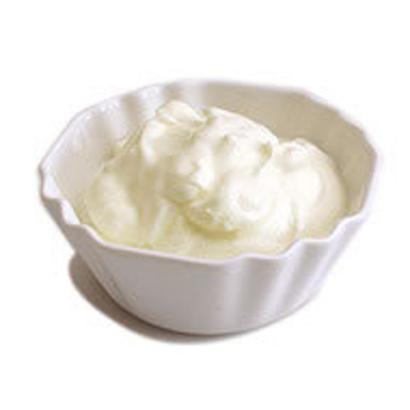 Ingredients:
• Fresh milk (optional) – 1/3 cup
• Full-cream milk powder (optional) – 1/2 cup
• Fresh milk – 4 cups (1 litre)
• Fresh plain yogurt – 3 tbsp
Preparation:
1. If you prefer thicker yogurt, combine the 1/3 cup of milk with the milk powder, whisk until smooth, and set aside.
2. Bring the milk to the boil in a heavy, 3-litre/quart saucepan, stirring constantly. Remove milk from the heat and whisk in the optional powdered-milk thickener. Transfer the milk into a sterilized container and set aside to cool.
3. When the temperature of the milk has reached 46°C/115°F, add the yogurt starter and whisk until smooth. The milk temperature should not exceed 44°C/111°F, which is the ideal culturing temperature.
4. Place the container of warm milk in a warm place for 4 – 6 hours. You can place the container inside a sealed plastic bucket of warm water or wrap it in a towel or heavy blanket. The container may also be placed in an oven with the pilot light on, in a preheated electric oven which has been turned off, or in a wide-mouthed thermos flask.
5. Check the yogurt after 5 hours. It should be thick and firm (it will become thicker after refrigeration). Refrigerate, covered, and use within 3 days. After three days, the yogurt makes an ideal curdling agent for production of Home-made Curd Cheese (Panir).
YIELD: 4 cups (1 litre)