Malini's Tomato Pickle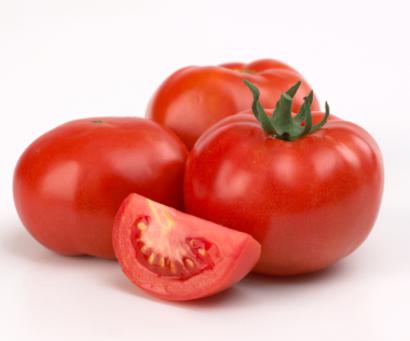 Ingredients
• Ripe tomatoes (they should not be too soft) – 2.5kg
• Tamarind pulp, soaked in 1/4 cup hot water and squeezed to extract all the pulp – 1 tbsp
• Minced fresh ginger – 2.5 tbsp
• Minced fresh chili – 2.5 tbsp
• Salt – 3 tsp
• Turmeric – 2 tsp
• Yellow asafetida powder – 1/2 tsp
The extra seasoning:
• Sesame oil (not the roasted Chinese variety) – 3/4 cup
• Mustard seeds – 3 tsp
• Dried red chilies, broken – 6 large
• Fenugreek seeds – 1 tsp
• Yellow asafetida powder – 1/2 tsp
• Dry-roasted fenugreek seeds, powdered – 2 tsp
Preparation
1. Plunge the whole washed tomatoes into a large saucepan of boiling water. Leave for a few minutes until the skins start to blister. Remove the tomatoes, peel them and chop them coarsely.
2. Place the tomatoes in a heavy 5-litre/quart saucepan over moderate to high heat along with the tamarind, ginger, chili, salt, turmeric and yellow asafetida powder. Allow the mixture to boil, and, stirring often, cook for about 20 minutes, or until the mixture is thick and reduced.
3. Prepare the seasonings as follows: In another smaller pan, heat the sesame oil over moderate heat. When hot, sprinkle in the mustard seeds. When they crackle, add the chilies and fenugreek. When the fenugreek darkens slightly, sprinkle in the yellow asafetida powder and quickly pour the contents of the pan into the tomatoes.
4. Cook the tomato pickle for a further 15-20 minutes, or until it becomes a thick paste that gives off its oil. Finally stir in the dry roasted fenugreek powder. Cool the pickle and pack it into a sterilised jar.
By Kurma