Shrikhand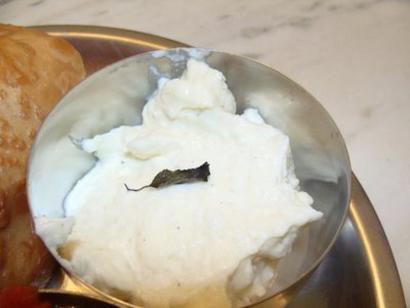 Ingredients:
• Yogurt – 4 cups
• Cardamom powder (from about 5 cardamom pods)
• Powdered sugar (or more as desired). Turbinado, mishri, etc. may be powdered with a spice grinder – 1/2 cup
Preparation:
1. Make condensed yogurt by pouring it into a clean, thin, cotton cloth or cheesecloth and allowing the whey to drain while hanging it in a refrigerator for 12-18 hours.
2. Remove the thickened yogurt from the cloth and add the powdered sugar and cardamom powder.
3. Stir until well blended.
By Bhaktin Priya