Cowherd Gotas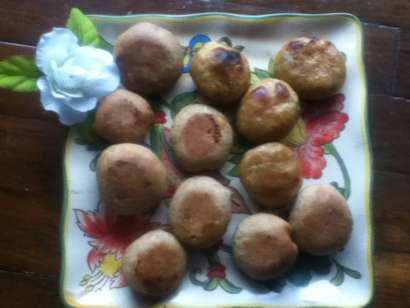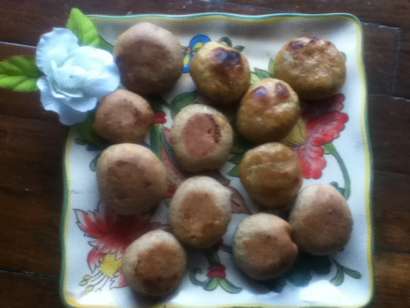 Ingredients
For the Dough
• Maida (plain flour) or Wheat flour – 1 cup
• Oil – 1 tbsp
• Salt – ½ tsp
For the Filling
• Oil- 11/2  tbsp
• Carrot- 1  large size
• Cabbage- 2 ½  cups, very finely chopped
• Ginger paste- 1 tsp
• Green chillies- 2, finely chopped
• Cumin seeds- 1 tsp
• Salt- 1 tsp
• Pepper powder- ½ tsp
Preparation
1. For the dough-  sift maida with salt. Add oil and knead with enough water to make a stiff dough, similar to one for a puri
2. Heat oil in a kadhai for the filling. Add ginger, green chillies and cumin seeds. Fry till slightly browned. Add chopped cabbage, fry till it turns soft. Add carrot. Mix well. Stir fry on high flame for 3-4 minutes. Add salt,  pepper to taste. Remove from fire.
3. Make marble sized balls and roll thinly to make about 5" rounds. Put 1 heaped tbsp of the filling. Pick up the sides into loose folds like frills and keep collecting each fold in the centre, to give a flattened ball (like kachorie) like shape as shown in the picture. Make all gotas.
4. Place the Gotas in a greased idli stand and steam it in a pressure cooker with 1 cup water without whistle for 5-10 minutes.
5. The Gotas can be had steamed or it can be baked in the oven at 300 C for 10-2 minutes till light golden on the edges. The wheat gotas can be grilled or shallow fried on a tava on both sides till lightly browned as shown.
By Bhaktin Meena