Creamy, Saffron-infused Condensed Yogurt Dessert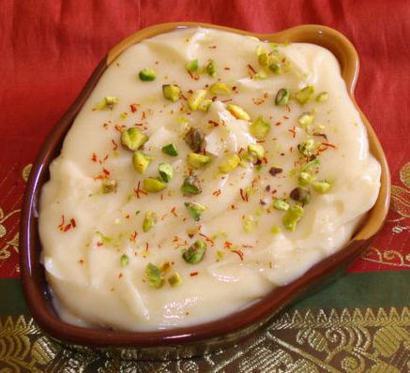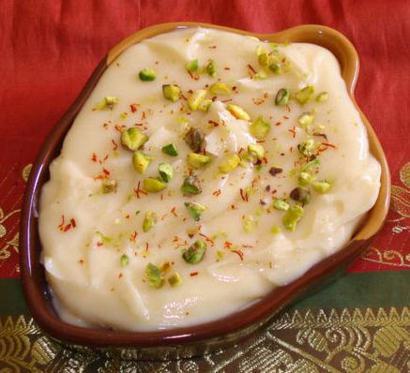 Ingredients
• Whole-milk yogurt – 1 kg
• Ground saffron threads – ¼ tsp
• Ground cardamom – ¼ tsp
• Rosewater – 1 tbsp
• Blanched raw slivered pistachio nuts – 2 tbsp
• Powdered sugar – ½ cup
Preparation
1. Drape a triple thickness of cheesecloth in a colander.
2. Spoon in the yogurt, gather up the corners of the cloth, tie it into a bundle, and hang it, either in the refrigerator or in a cool spot for at least 12 to 16 hours. Catch the drips in a bowl. After the required hanging time, the residue of yogurt cheese should have reduced to half the original quantity.
3. Combine the ground saffron threads with the rosewater for 5 or 10 minutes to allow the saffron to steep and release it's flavour and colour.
4. Transfer the cheese to a bowl, add the ground saffron and rosewater infusion, ground cardamom seeds, pistachio nuts and sugar. Beat until light and fluffy, and serve in small bowls.
5. Alternatively, do not add the nuts to the mixture, pipe out the dessert from a piping bag with a fairly large nozzle, and sprinkle the pistachio nuts on top.
By Kurma