Gajar Kaju Raita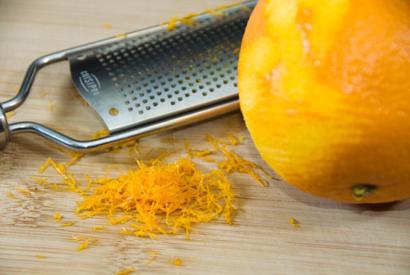 Ingredients:
• Plain yogurt, preferably homemade – 2 cups
• Medium-sized carrots (about ½ pound/230g), peeled and shredded – 3
• Pitted dates 6, sliced into thin rounds, or 2 table spoons raisins or currants soaked in hot water for 10 minutes, then drained
• Dry roasted chopped cashews, almonds or pecans – 3 tbsp
• Grated orange or lime zest – 1 tsp
• Fresh orange juice, strained – 2 tbsp
• Granulated maple or date sugar – 2 tbsp
• Cardamom seeds, coarsely crushed – ¼ tsp
Preparation:
1. Line a colander with three thicknesses of cheesecloth (about 16 inches/40 cm square) or a white handkerchief. Place the yogurt in the cloth, gather up the four corners, and tie closed with a piece of kitchen twine. Hang the yogurt from a knob on a kitchen cabinet or a sink faucet where it can drip and drain into a bowl or sink. Let it drain undisturbed for 2-3 hours.(note from Kurma: I sit the cloth-lined colander in the fridge over a bowl).
2. Press the carrots between your palms to excess juice. Place the drained yogurt in a 1-quart/liter bowl and whisk with a fork until smooth and creamy. Add the remaining ingredients, and stir until blended. Serve at room temperature or chill for 1-2 hours.
By Kurma