Jackfruit Jelly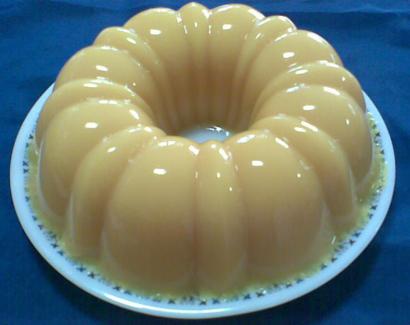 Ingredients
• Agar agar powder – 2 packets
• Sugar – 400 gms
• Evaporated milk – 200 ml
• Water – 2.5 litre
• Jackfruit – 500 gms
• Yellow color – 2 tsp
Preparation
1. Blend jackfruit to a fine paste with 1000ml water and set aside.
2. Boil 1.5 litre water with the agar agar powder and sugar till agar agar powder and sugar dissolves.
3. Add in the jackfruit puree and stir well till mixture boils.
4. Add in the evaporated milk and yellow colouring and mix well.
5. Pour into rinsed jelly mould and leave to set.  Chill before serving.
Serves
5-6 Persons
By Bhaktin Sushma